"Imp the Great " is an Independent rap music producer, artist, and filmmaker.
"Imp the Great" has been rapping for over forty years and has hundreds of songs, a documentary, short film series and is now writing and producing animated films.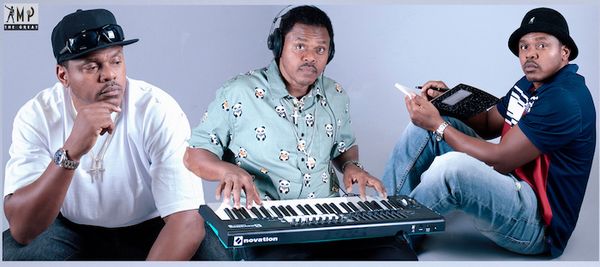 Imp resides in the Los Angeles County area and he's mostly known for his time spent at the 1990's Los Angeles open-mic venues "The Good Life" and "The Project Blowed". 
In 1997 Imp finessed his way into the 1997 Rap Olympics which was held in Los Angeles. After beating several rappers, he faced EMINEM who was far from famous back then. Imp initially won the battle against EMINEM, but EM's team which included Wendy Day used their leverage whereas Imp had to battle EMINEM again. EM was declared the winner during their second battle and move on in the competition. 
Imp had been recording and releasing music since the early 1980's when he was in the group "The Blvd Crew" with "The Disk Wizard" a.k.a "Wiz1der". However, in 1999 Imp started his own record company called "By Any Means Music" (B.A.M.M). 
B.A.M.M released numerous projects from Imp (Evolution of a Man, HipHopoly, Family Ties, Where I'm From, Suicide Note, Old Dog New Tricks) as well as releases from other artists and collaborators. 
In 2017 Imp produced a documentary entitled "Jean Powe - Stevens Johnson Syndrome Survivor". The documentary was done for a friend stricken with S.J.S. This was the start of Imp's interest in filmmaking whereas he started his film company "From Rap to Film". Thereafter he was self-educated in scriptwriting and the filmmaking business after attempting and semi-completing several projects (The Groupie, The Dup's, and Evil Justice). Imp is currently learning animation and is looking forward to releasing his original animated films in 2023. 
In 2020 Imp produced and hosted "The Rappers Over Thirty Podcast" a supportive, motivational rap podcast for hip hop artists over thirty. The podcast featured music, interviews, and on-going topics and tips on the rap music business, healthy living, and killing Willie Lynch Syndrome in the black community. The show opened and closed with a positive quote. Some of the interview guest included Alonzo "Lonzo" Williams the west coast Godfather of Hip Hop, Orlando Fenderson (UNITY L.A.'s best Hip-Hop Club Ever, R Kain Blaze (Underground Radio / The Good Life Open Mic), Ms. Toi (Ice Cubes "You Can Do It"), Ben Caldwell (K.A.O.S Network / Project Blowed). The show ended after twenty-five episodes and the audio still airs on most major podcast and streaming sites. "The Rappers Over Thirty" original Zoom video interviews have never been seen but will be available via Imp's Fan Subscription subscribers. 
Conclusion: Selling the art I create is my livelihood. If you are a fan or potential fan of "Imp the Great" check out what I have to offer and don't hesitate to make a purchase. Your support today helps me make more art tomorrow.